SMALL UPDATE
the following image shows the revised design for the mainline fiddle yard, the yellow sections of track are what i own and the brown areas are the baseboard tops i currently have.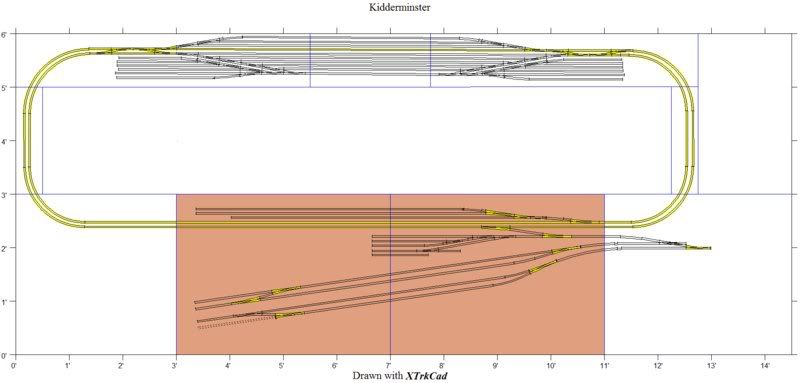 Here is my proposed roster for ML FY:
Through Roads: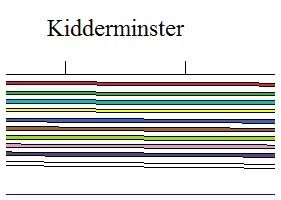 Red - Hopefully if possible the full NMT
Green - EWS 66204 with 21 HAA hoppers
Light Blue - Freightliner 66613 with 5 pairs of spine wagons
Yellow - BR Green 47 D1500 Top 'n' Tail with Virgin 57301 'Scott Tracey' Hauling 6 Pullmans and 6 Mk2 carriages in Virgin livery
Dark Blue - EWS 66??? with 15 BYA/BRA hoppers
Brown - Freightliner 66??? with 9 HHA hoppers
Lime - Hall Class 4965 'Rood Ashton Hall' GWR Green with 4 Pullmans and 5 Mk1 carriages in Choc/Cream
Pink - GBRf 66714 'Cromer Lifeboat' with 18 PCA tankers
Purple - EWS 60052 'Glofa Twr' with 2 VGA vans, 5 OBA wagons, 1 MEA wagon and 3 MFA wagons
White - Nothing, to allow movement between teminating sidings
Termiating sidings to follow...