Thanks brit.......................
Six years have elapsed from the day I started work on this layout. Having borrowed my daughters DSLR, here are some pics detailing the layout as it stands today.
We start at ELY BRIDGE STEELWORKS, completed some time ago and already well documented on this thread.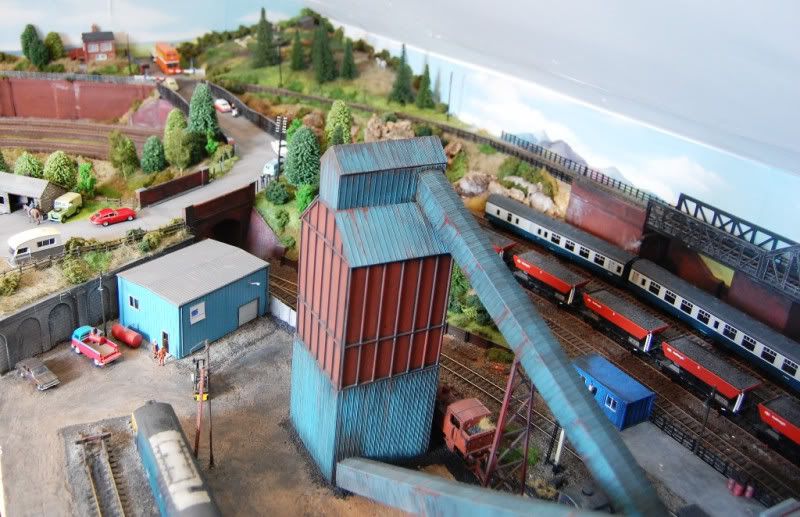 Taking the freight only route around to MARSHFIELD STATION.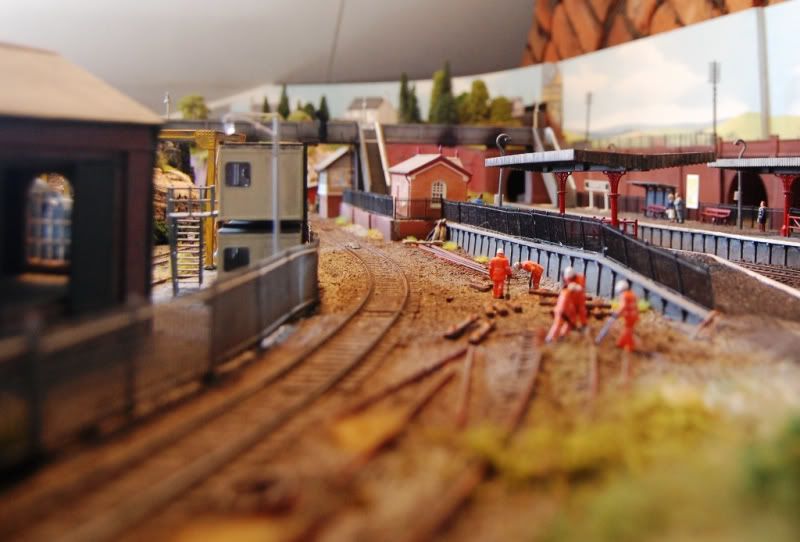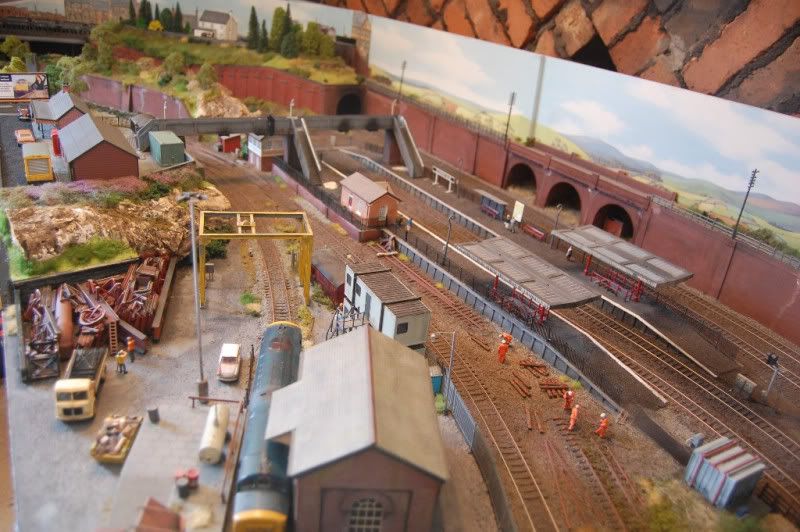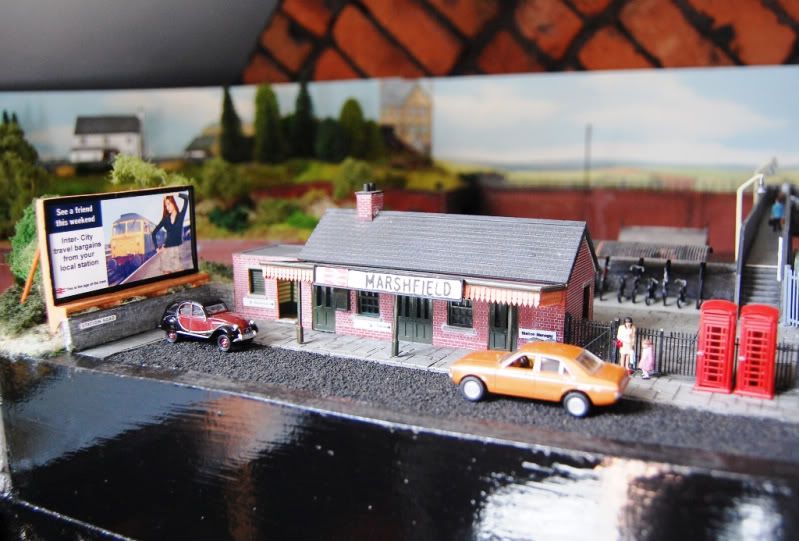 The WESTERN leads us in the Down direction towards MARSHFIELD TMD, which is on the opposite side of the layout to the steelworks.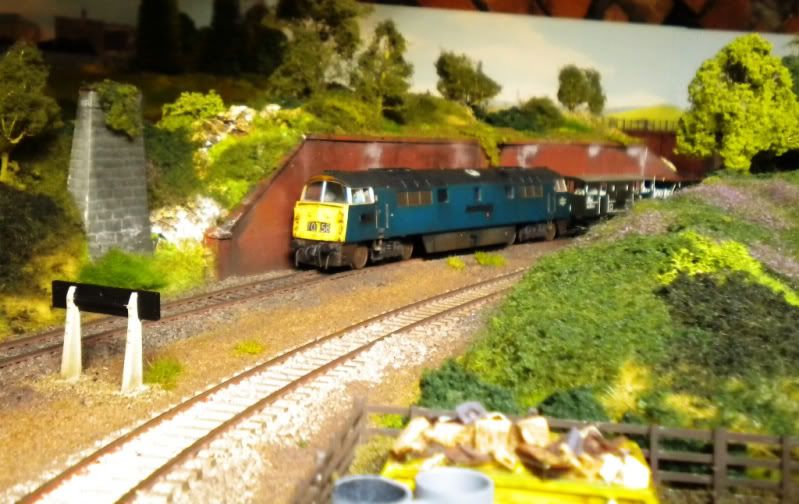 The very busy TMD and Panel signalbox.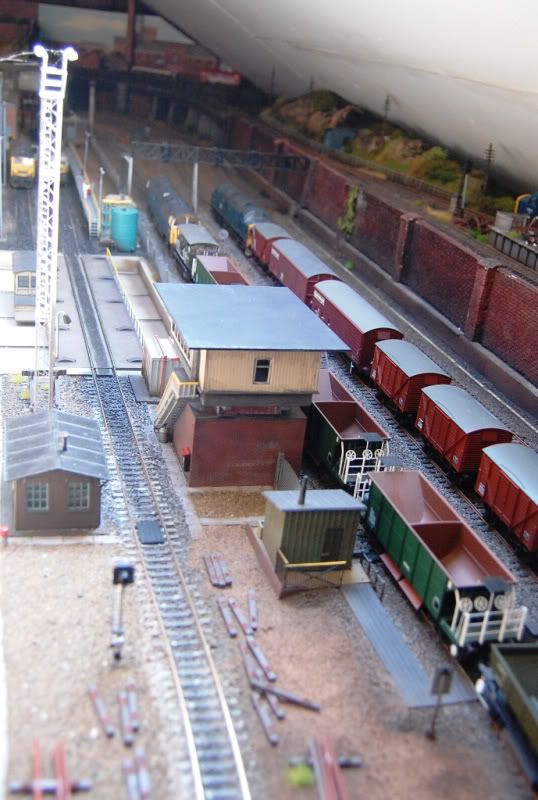 The final side of the layout is occupied by BUTE TUNNELS leading to RHYMNEY RIVER BRIDGE JUNCTION, with the ROYAL WELSH FUSILIERS (TA) centre above the Tunnels.