MARSHFIELD station now has a footbridge. I tried kit bashing with poor results, so in the end I bit the bullet and scratchbuilt one, bespoke for the location.
The completed structure, which has to span 4 running lines in order to service the 2 platforms. I have added dummy lights (for now), handrails and a dummy signal with junction indicator: this controls access to the depot.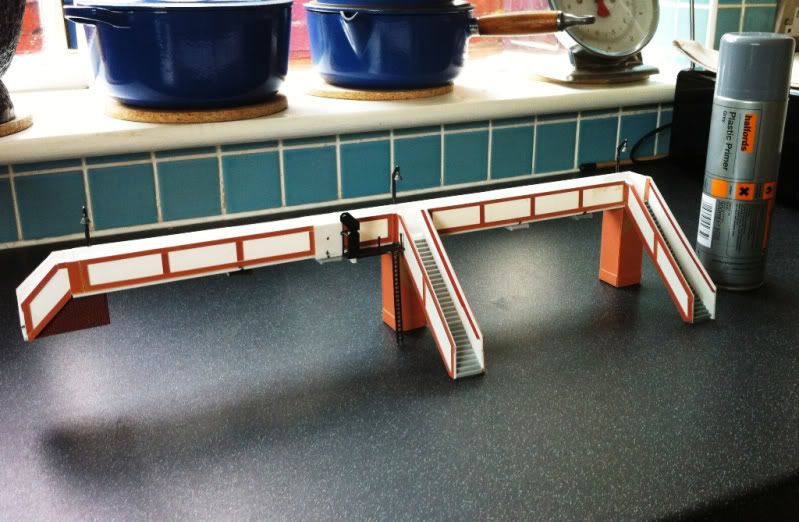 Into the spraying booth. I will update this thread once the completed bridge has been placed in the layout.