Thanks Richard.
I have more-or-less finished the viaduct and its associated corner of the layout.
Before ....
Now, a week later.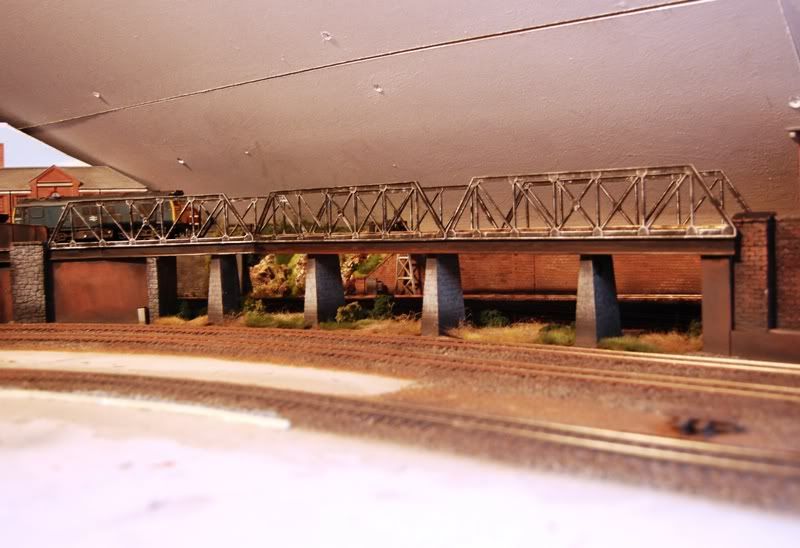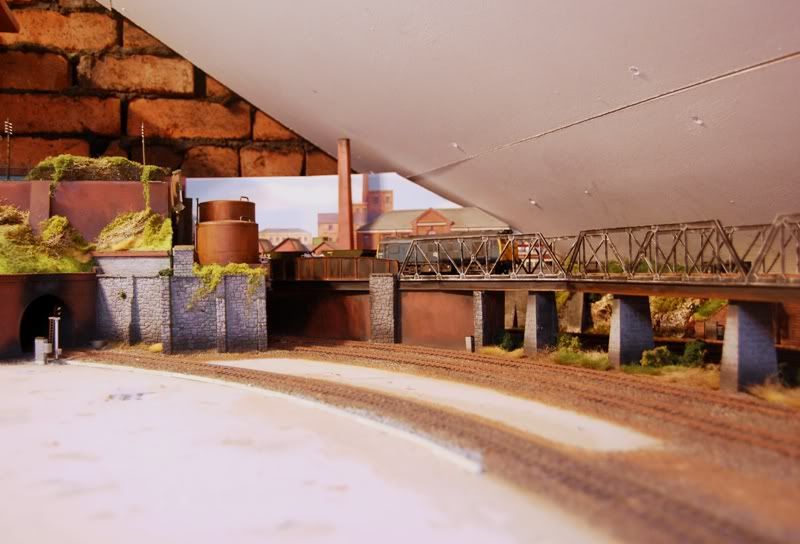 This photo shows that some repairs are needed to the section to the left of the fuel tanks. Incidentally, this raised area will shortly be a Territorial Army centre ... I've bought in a selection of Airfix militray vehicles from the 1970s (a Saracen, a Scimitar tank, a couple of Bedford 4 Tonne trucks and several Landrovers). This is a nice little project to keep me going when the attic gets too warm to be comfortable.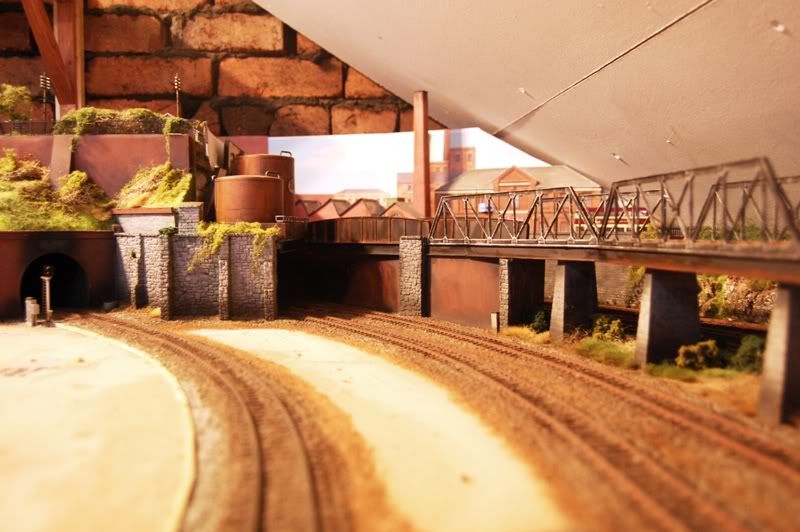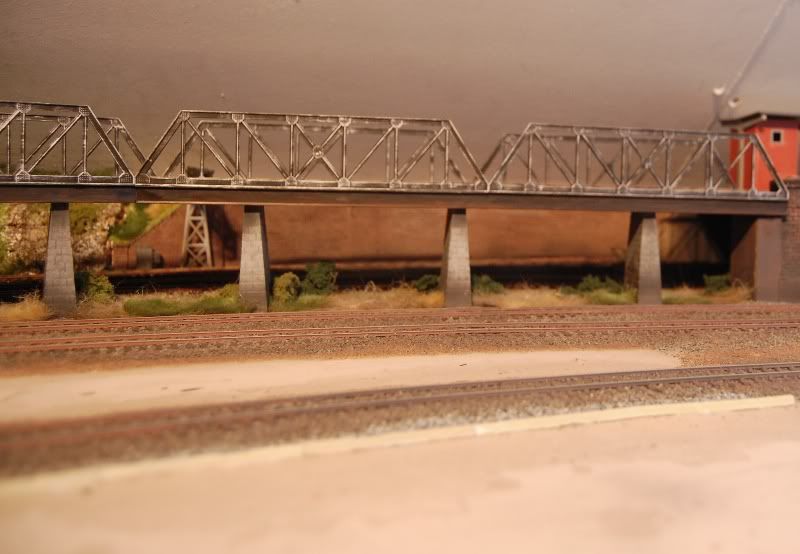 37238 rumbles past the new structure on the Down Slow.