Hello again everyone

MARSHFIELD has now closed and is in the process of morphing into my new layout, ELY BRIDGE. The era remains the same: 1970s ops in South Wales, with a few visitors.
Some of the old features will remain: the depot area and the 4 track mainline: but a new Container terminal is planned on the site of the former fiddle yard. There will also be a high level branch line running in a spiral from the Up Fast to the Up Slow.
I will post up progress on this thread, as before.
Here are a few shots of MARSHFIELD prior to the rebuild.
The depot will remain, albeit with modification. There will be a line running to the left of the main at a higher level. The bridge in the far distance has been demolished.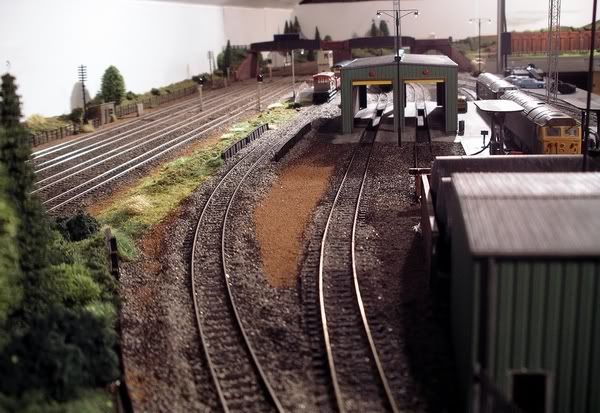 The doomed bridge. All parts to be salvaged and re-used tho.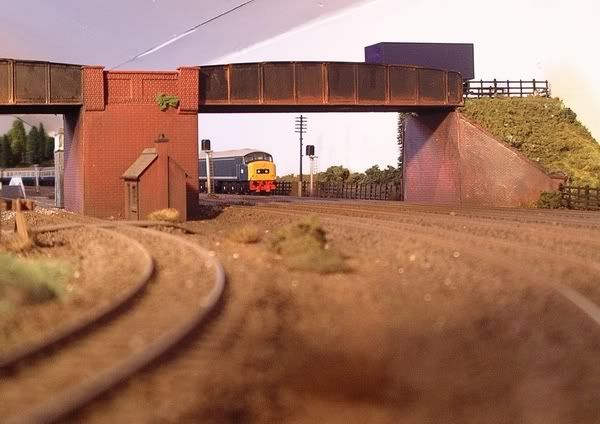 The branch will cross over the mainlines and station, hence the name ELY BRIDGE.