I have Just started my layout! its called Ravenspark Junction! its is modern era! i have no layout plan as of yet! but the whole bottom party of the layout is now complete

the layout will be 2 layouts made into one! its going to have a high level end to end with a large terminus at one end and a smaller one at the other end! its also going to have the a track joining them so that i can change the trains about!
here is some Pictures of some of my rolling stock: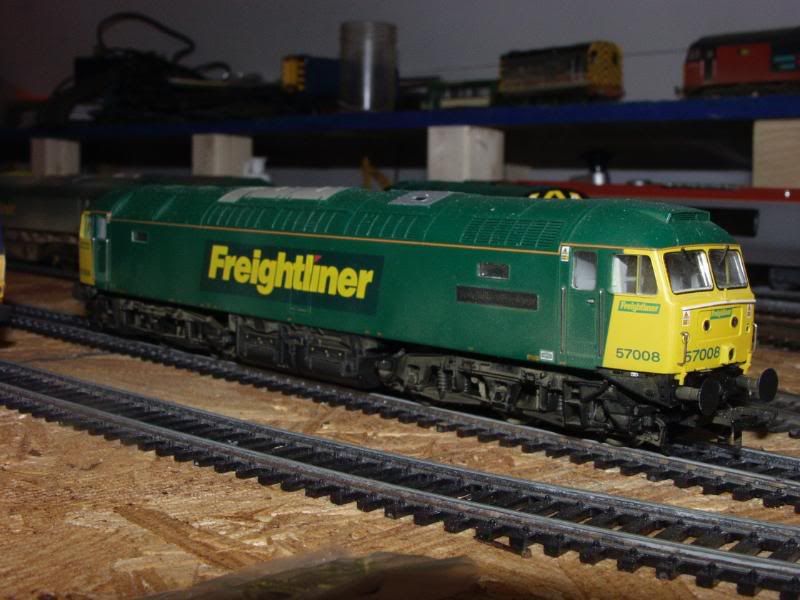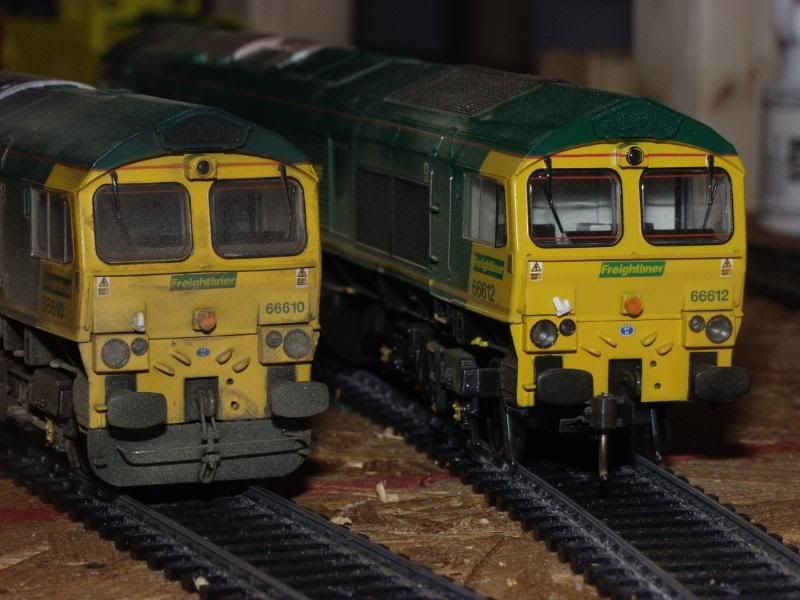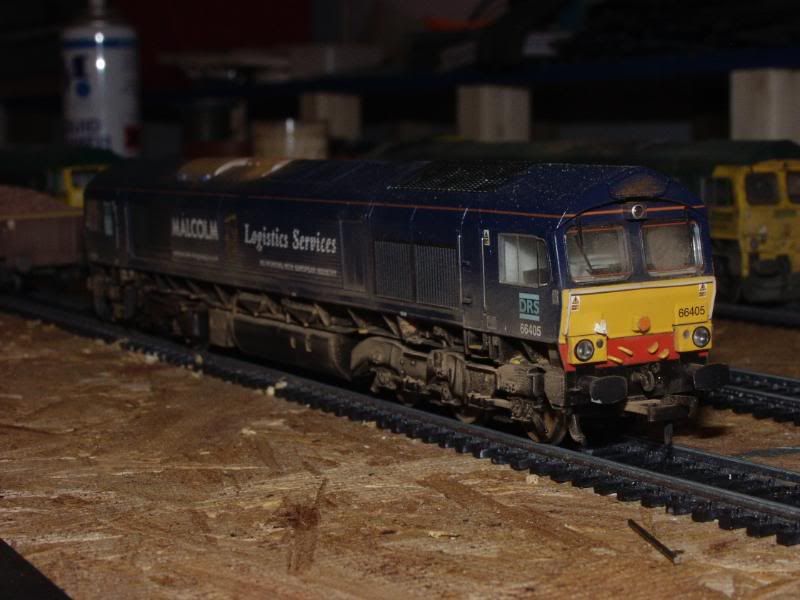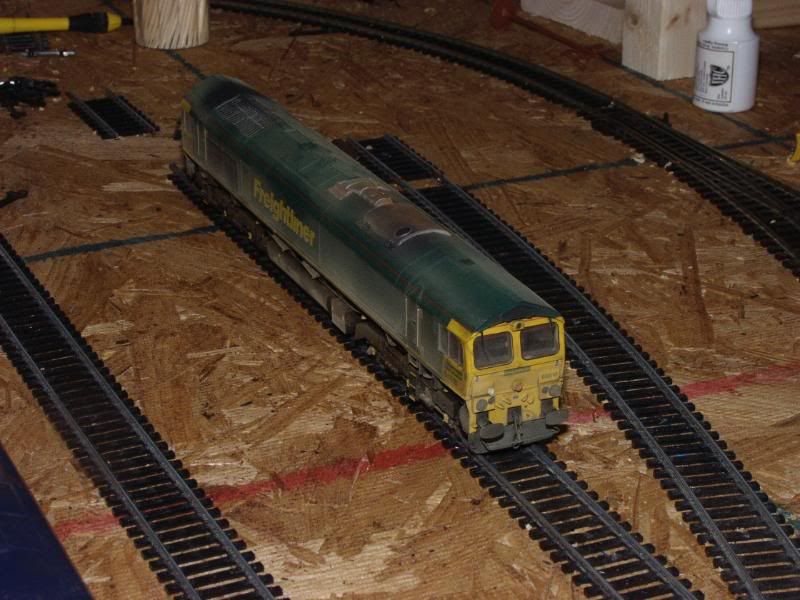 This train only cost me 16 quid

here is a couple running round the layout:
This Picture is old now as i have all the fiddle yard is done now! it will be completely covered up!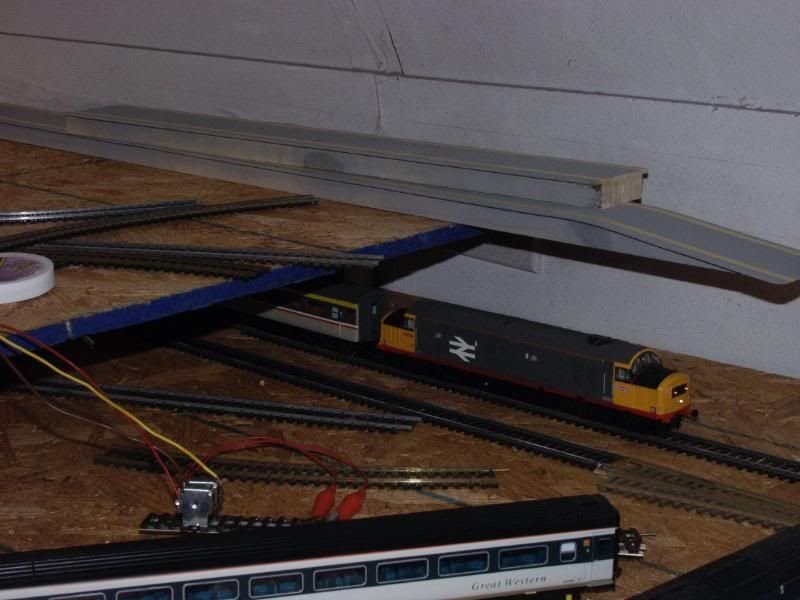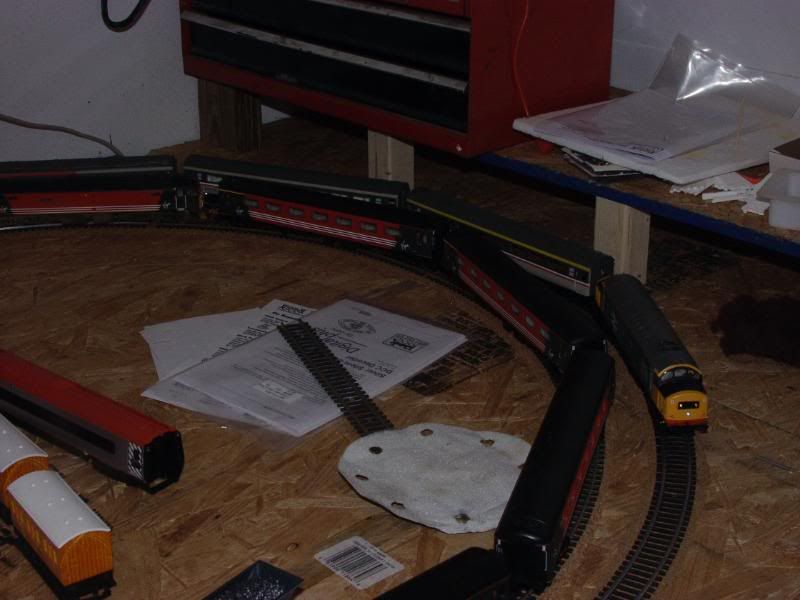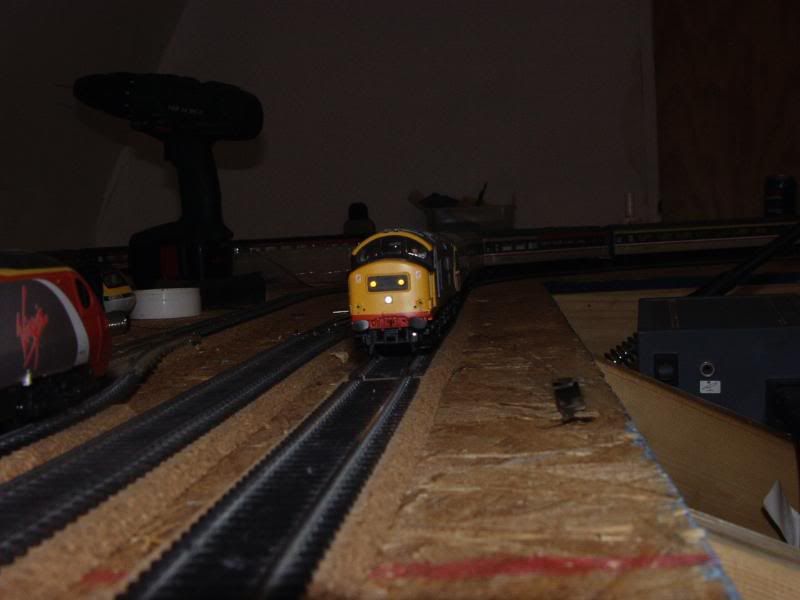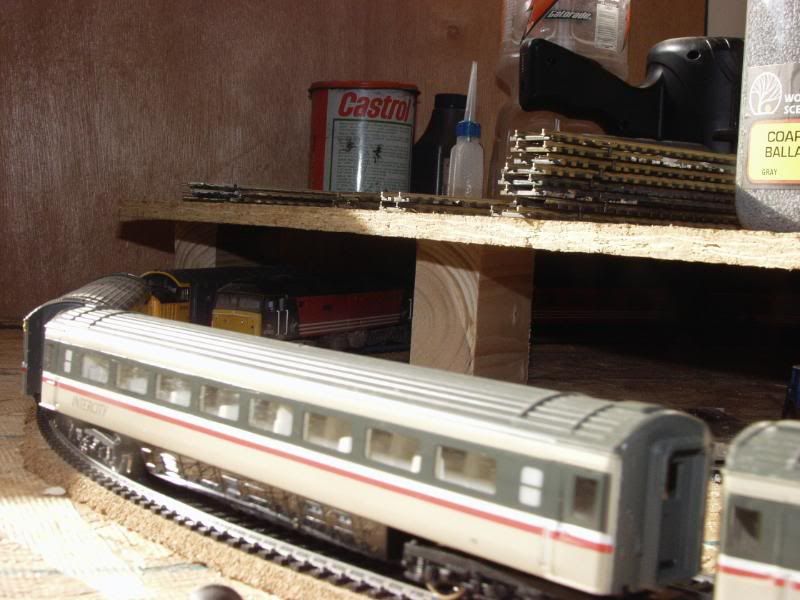 will be posting more pics of the track when i get back out to the hut!
Comments welcome!
hope you guys like it!
thanks G