Having a rethink already... This vid shows the current state.
https://youtu.be/c42lnRpacQs
I am going to not continue with this track layout. You can see some of it isn't right. Have had a better idea. Going to ditch the mid loop/centre run around and make it into a station terminus. Then at the rear and maybe the end make a hidden section with just scenics around it. Another idea I had was to run an elavation behind a hidden section so the line goes into a tunnel but appears on a high level section on the other side of the layout...
So in the top right hand corner of this picture below disappear into a tunnel mouth or suchlike:
Appear at a higher level, maybe 80mm, in the top left of the layout in this illustration:
High level continues all the way down the left hand section: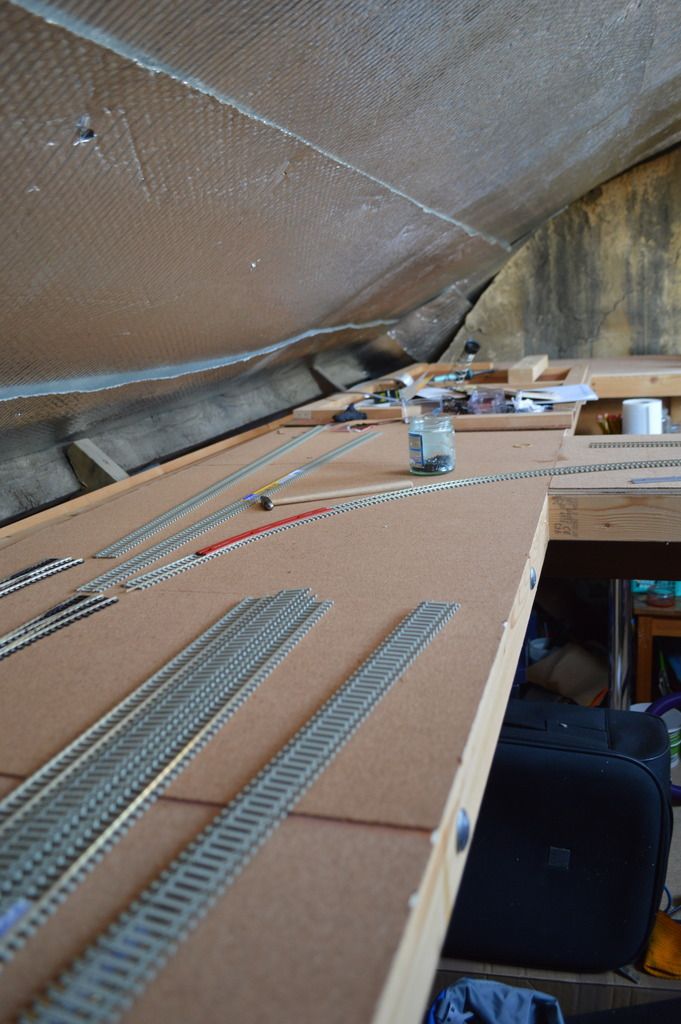 This centre section then becomes a terminus station. Or some other feature that goes nowhere. Maybe a depot? Maybe too dull. Not sure yet.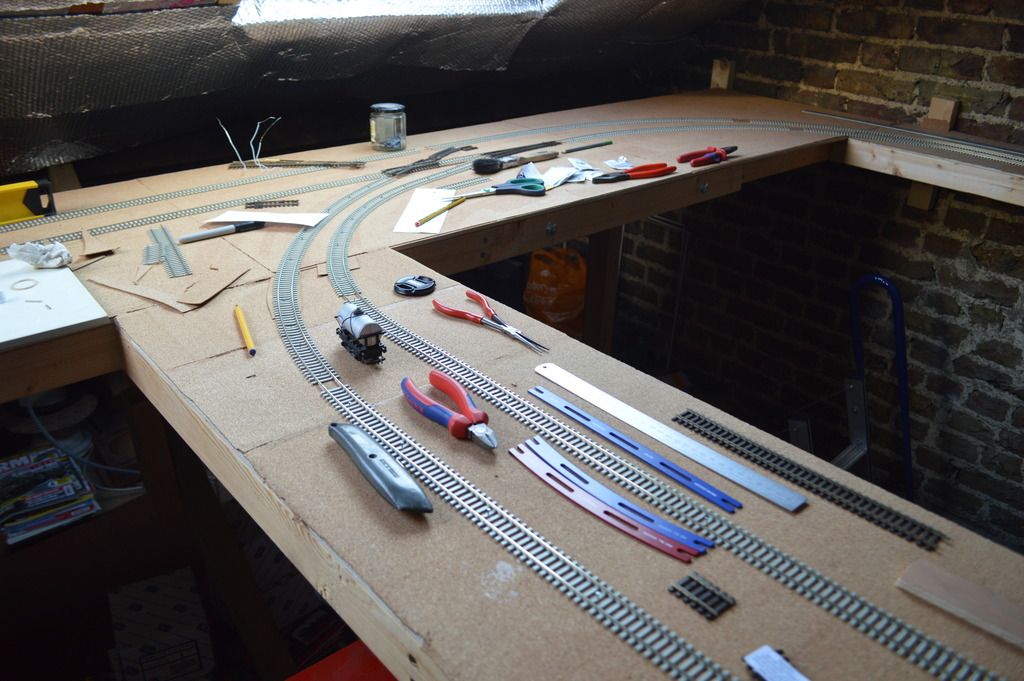 All in a state of flux!