After much planning, I hope that I finally have enough to show to justify a thread. I'm the first to admit that time constraints mean I very rarely reply to other layout threads, but I'd still like to share my progress and hopefully pick up some constructive criticism and advice.
I'm working in N gauge, and this is my first attempt at a 'proper' layout. It will be based in an unspecified part of the Western Region in the transition era from steam to diesel - I couldn't choose one type of motive power and I'm a fan of the diesel-hydraulics. At this stage it has no name, so suggestions are very welcome. I'm not good at that sort of thing!
The basic design is a double loop with a goods yard/loco sheds or something to that effect. Electrics are old school DC, with the two loops and siding area all wired individually, using DPDT switches to allow smooth switching between sections. The sidings will also each be separately isolated so that locos can be left static whilst another shunts. The size is 165cm by 90cm.
Without more ado, here are pics of progress so far.
First, the most recent track plan
Baseboard assembly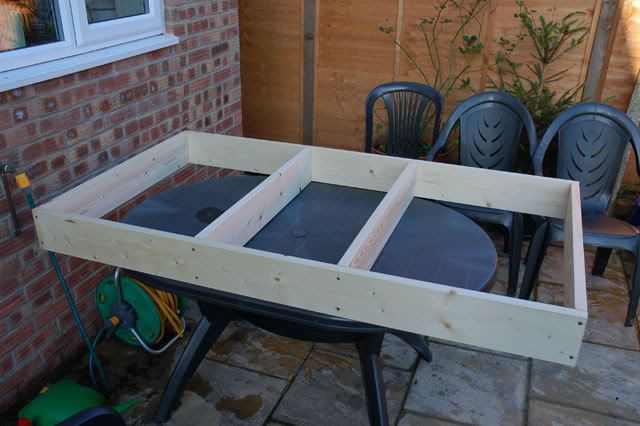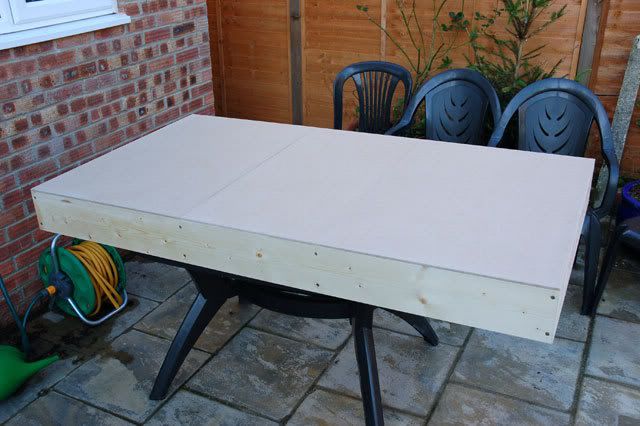 Mounting batten for the board, allowing it to be simply lifted off if needed.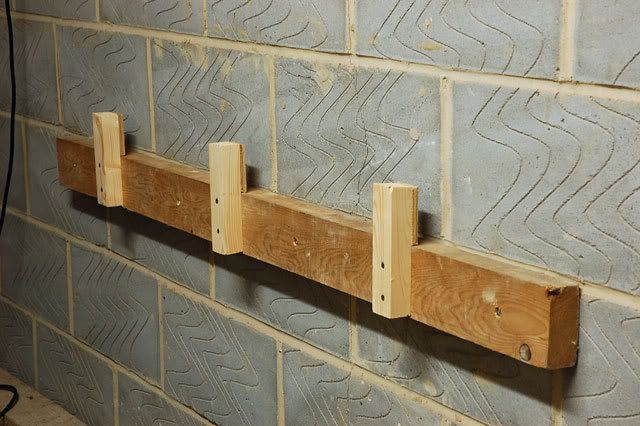 The baseboard in place
The first loop of track laid, and part of the basic backscene in place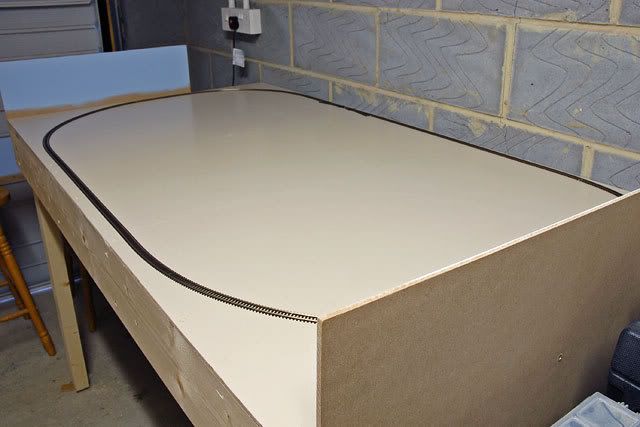 With the whole backscene in place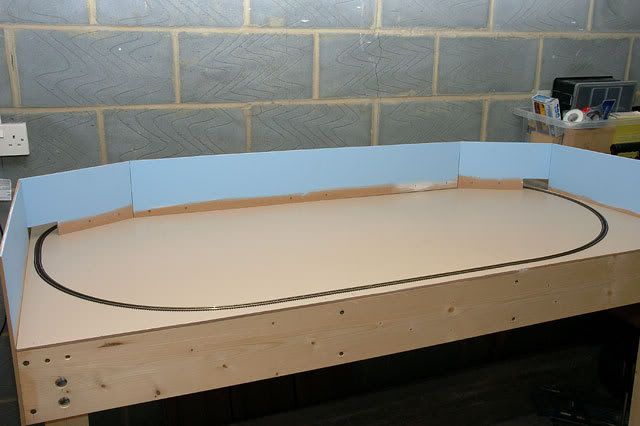 And an overall shot