Hi all
After reading lots of your posts I have finally started playing around and trying to work out my first ever layout. I finally have some loft space to use and I am busy trying to see what I can get out of all of my old track I already own whilst accepting that I will have to buy some more.
Here is the space I have ...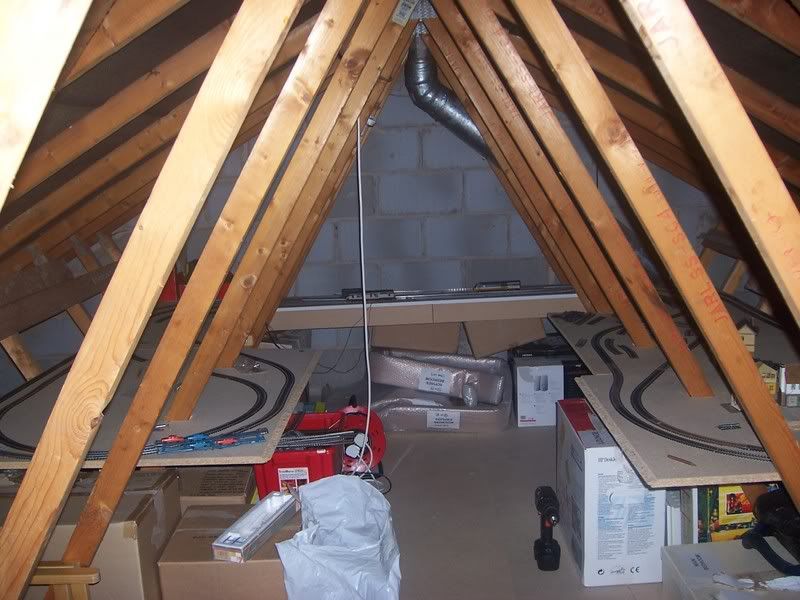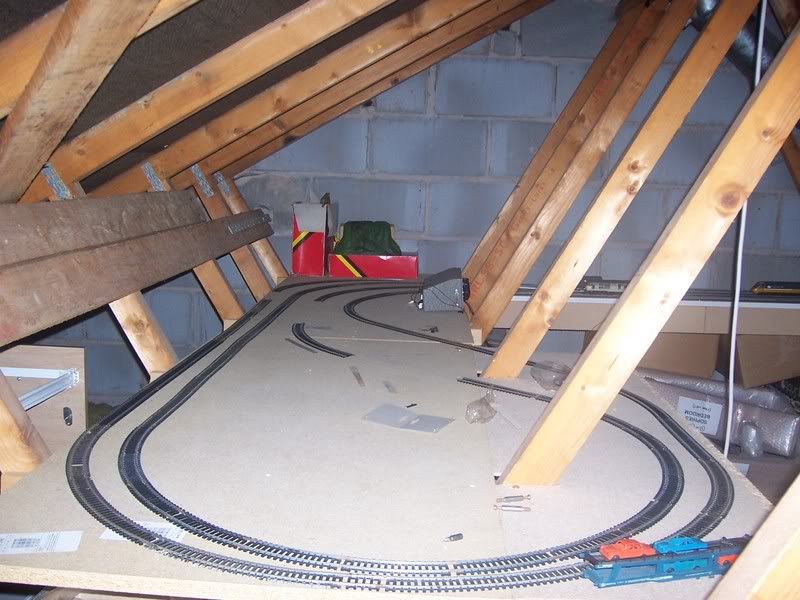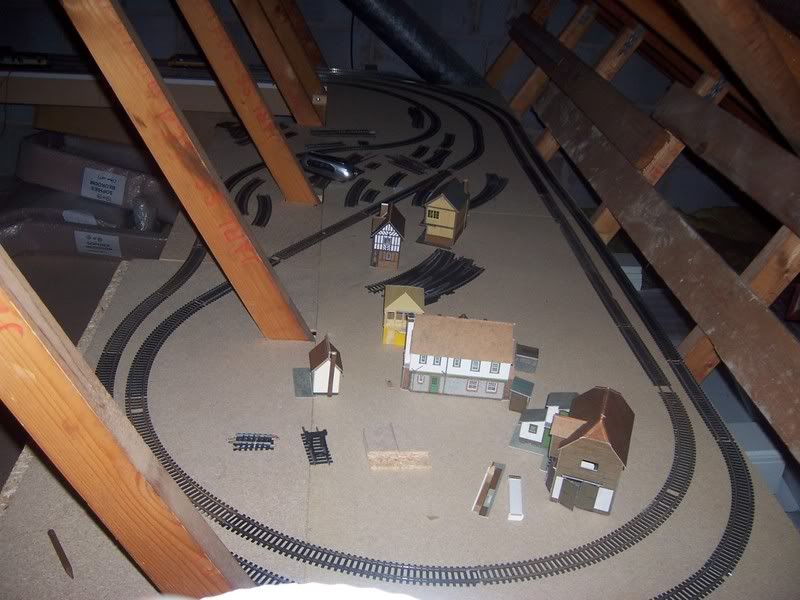 and this is my first layout attempt ...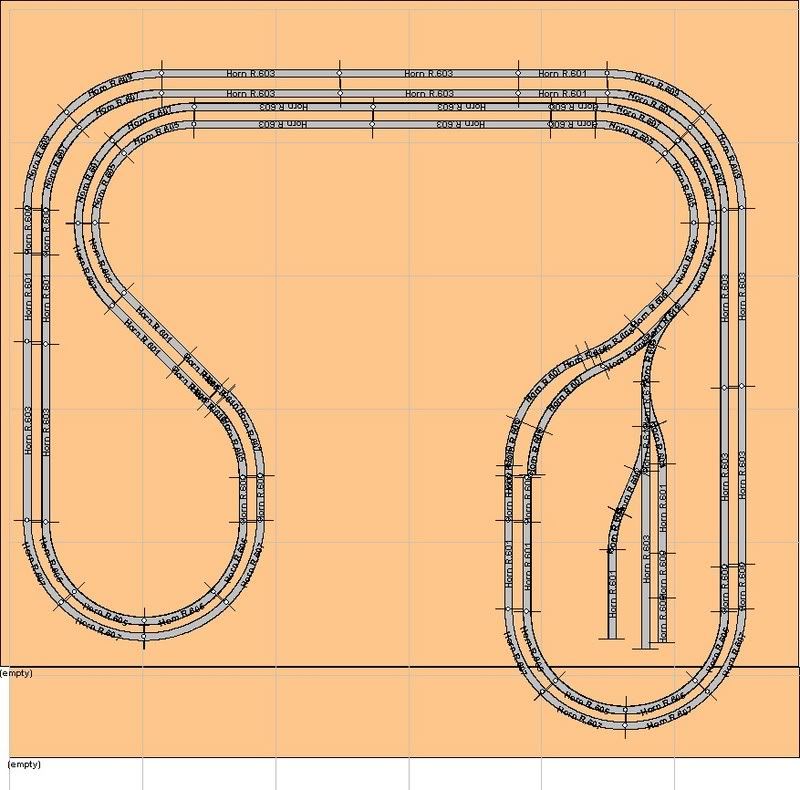 and my existing trains ...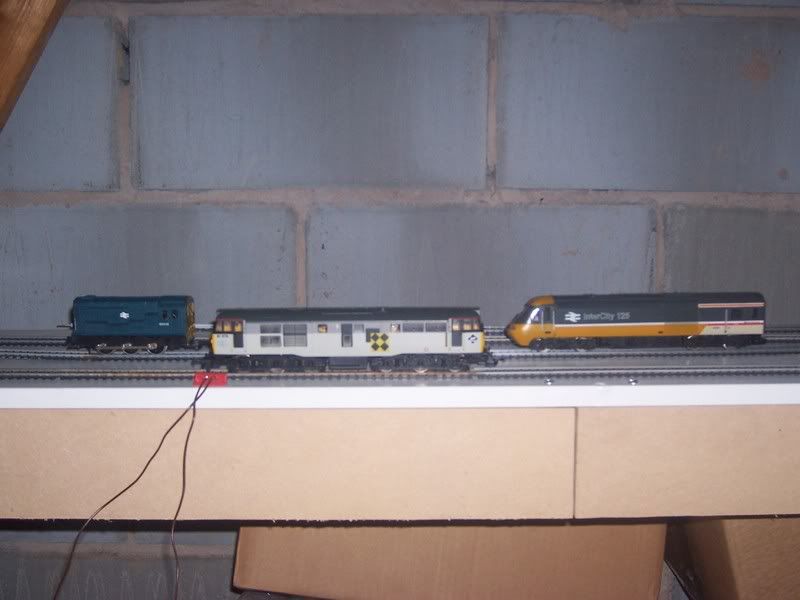 My current proposal is to run the Intercity 125 around the outer track, fitting a station in somewhere, whilst the Class 31 ?? will run around the inner circuit with access to the sidings on the right.
I want to incorporate some of the card models I have previously built if possible. Any ideas where they could go? Maybe a tunnel or hills somewhere?
Any suggestions / comments would be much appreciated.
Dave[/img]