This is only my second layout and is based on Inglenook sidings. It is a 5' * 1' shunting puzzle. I've come up with a basic trackplan using set track, although I will use flexi track to gain better track lengths. What do you think, constructive criticisms welcome.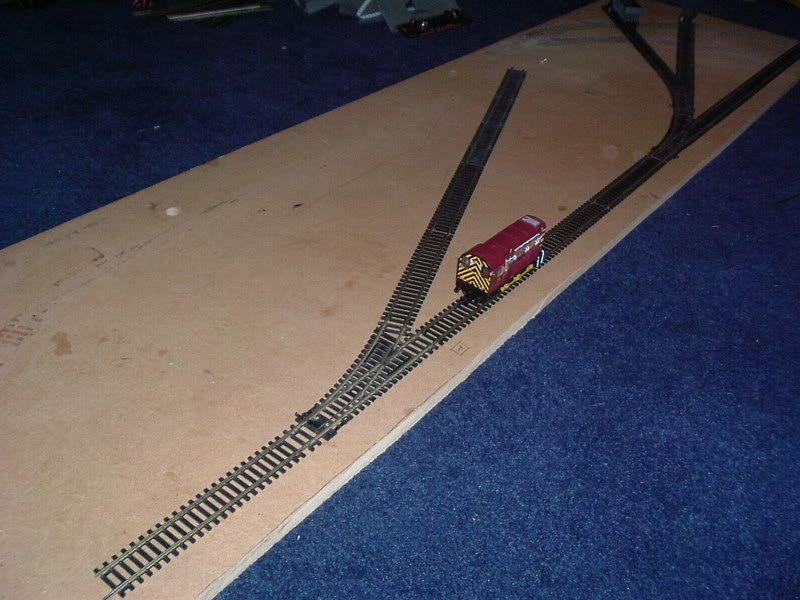 Overall view of the layout with an EWS 08 for scale.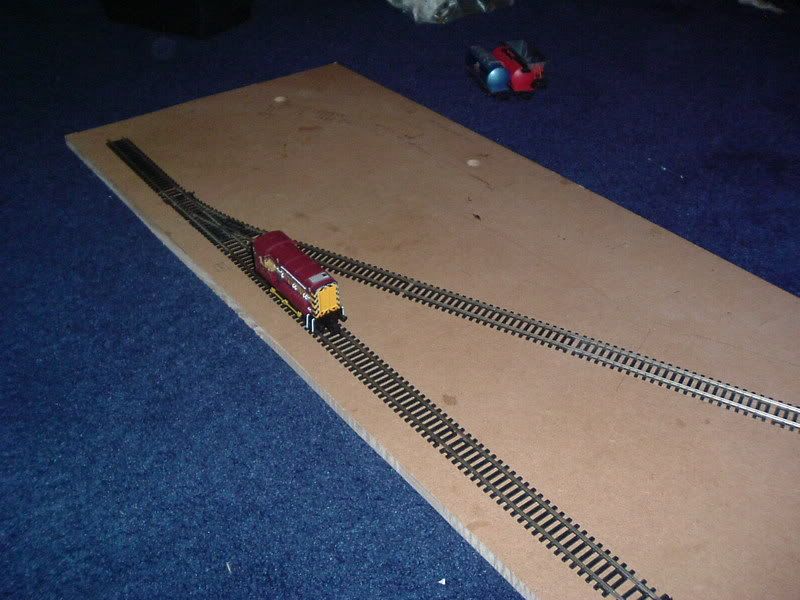 Left side of the layout, the siding leads to Hexley goods shed.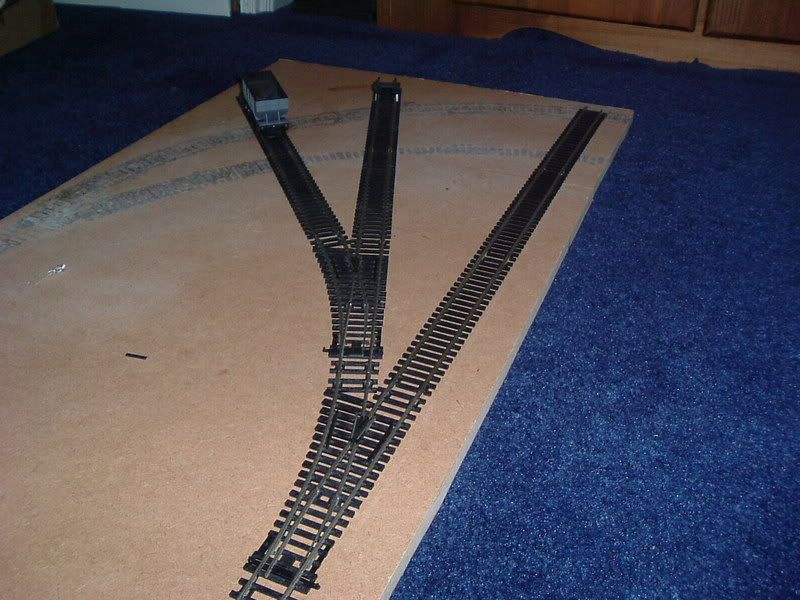 The right side of the layout, the puzzle side.