Ok, I should have started this thread months ago when I first had the idea of using my loft for a model railway but I didn't so to start off with are a few pictures of how the loft looked 6 months ago. The room is roughly 15' square which should be ok for a OO 1970s/1980s layout.
First, this is the view on the way up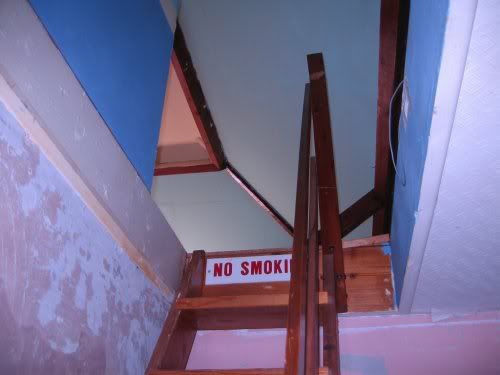 Next, if you take a left at the top of the stairs we start to look around the room starting in the stairs corner. There will eventually be a tunnel rounding this corner.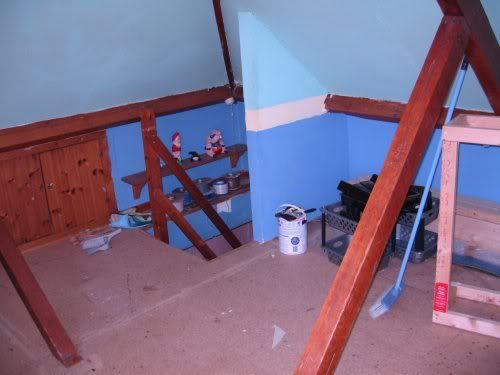 Then the next corner. The HSE office has now moved.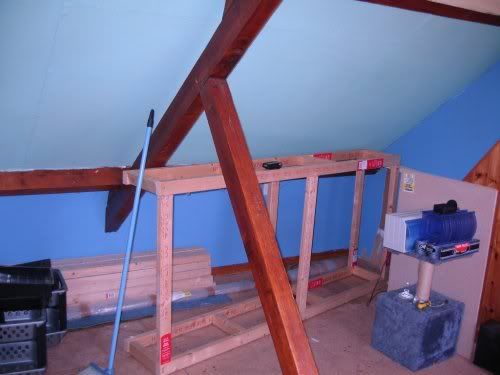 The back wall. At the moment, in my mind, this will be the main station but I change my mind more than I change my socks so this may not turn out to be strictly true.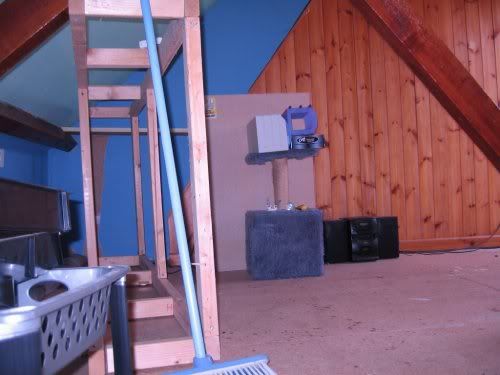 The opposite corner to the stairs which lets in a decent amount of natural light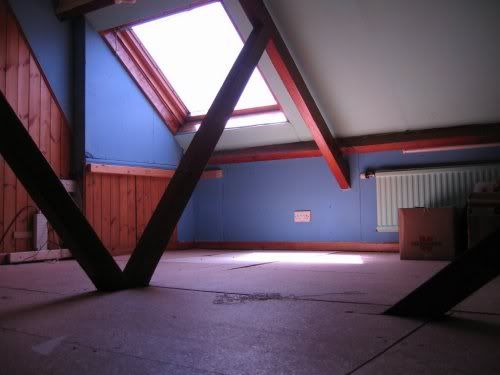 And finally (for now) some of my stock which varies from a few bits of 30+ year old stuff, some about 20 years old and some bought over the last 12 months from ebay and various other sources.
Note to self, please let my attempts at linking the main pictures from a smaller preview picture work. My fingers are crossed.[/url]