Hello everyone.
I have recently started giving my model trains a little upgrade by adding drivers into the cab of atleast 6 of my model trains with aims to treat more of my rolling stock in this way. As you may know, there is companies that make driver figures such as Kato, Preiser and Noch etc. Although I managed to bag a pack of Noch Truck Drivers which I have added to some of my Oxford Diecast road vehicles (more on this later), I couldn't find any train drivers with the bright hi-vis jackets on. So I have decided to be different and I have vouched for the Kato Japanese train driver packs and imported two packs of Kato 6-529 packs of 6 figures which have three drivers and three train guards in these packs.
Here is some photos of the work I have done to the six models so far
.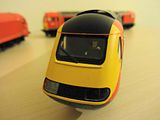 43055 gets a driver at last!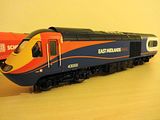 Side view of 43055.....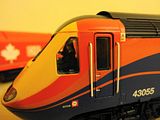 A bit closer!
.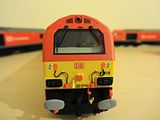 67018 gets a driver as well.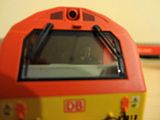 Moving in closer at the chap..................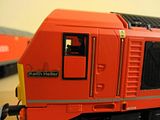 Side on view of the new recruit at work in 67018
.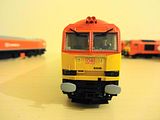 60008 also gets a driver!
.
Lets take a closer look at the driver that is in charge of 60008........
Finally 59206 also gets a driver added after a bit of modding to get the guy to fit into that "knee-jamming" space! O_o.
Here is my tutorial on how to do this with your models
http://www.youtube.com/watch?v=vSUAcQIslSo
I hope this topic will help others that are interested in upgrading their models. The Hornby Class 60, Class 59 and Class 67 locomotives were fairly easy to get into for accessing the cab interiors but the HST cab unit will require some care so that you do not break the fixing pins at the front end. So please don't rush this part as it will save headaches later. Also be careful not to snag the cab light cable as its a bit on the fragile side.
Happy Modelling!
.