Hi
I went, it was ok, didn't seem as big as usual, and the layouts were ok to average, but there were a lot of trade stands so you could get pretty much anything you wanted, if you could persuade the stall holders to not chat to people who weren't buying...however such an incident did stop me making a very rash purchase of a 7mm narrow gauge loco
I don't know what came over me... but fortunately I walked away as I got bored waiting to be served.
Layouts were on the whole nice, but I didn't see any show stoppers.
I went a few years ago and it was packed to the gunnels it did seem less busy today, though there were still a lot of people there obviously. Also I thought less of the stereotypes there (though my wife begs to differ) most people were very friendly and considerate.
So in summary, definitely worth going, worth the entry fee, spent some cash, but didn't come away inspired (at least not by the layouts), and before I get jumped on by exhibitors or friends of exhibitors, the layouts shown were on the whole very good, but not great. The little Japanese layout was my favorite

The guys on the 2mm society stand were great, they let me build a bit of track and showed me loads of interesting stuff so that made the trip worthwhile before I spent any cash

Would be interested in hearing others impressions.
Oh and there was a real armoured Simplex motor tractor from Leighton Buzzard, it was very interesting, especially as I've just bought one in 009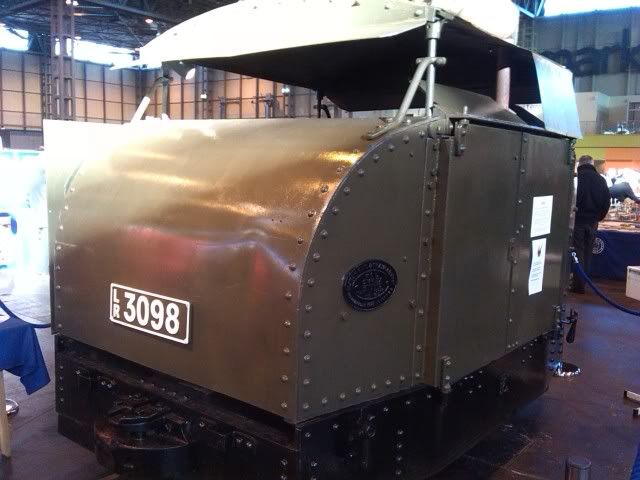 Pete