Hi all
I have been gathering stock and slowly building baseboard for my proposed loft layout. It has been a very slow process with a young family and time demanding job so progress has been painful.
I started with this;
[img]
[IMG]http://i992.photobucket.com/albums/af44/scoopstwo/487DCB76-0582-41A4-888D-7271DBB715F3_zpsnwrho2be.jpg[/img]
[/img]
and have now managed to get to this;
[img]
[IMG]http://i992.photobucket.com/albums/af44/scoopstwo/7D3B4F03-E294-476A-B14F-E737B2989458_zps1ligqlte.jpg[/img]
[/img]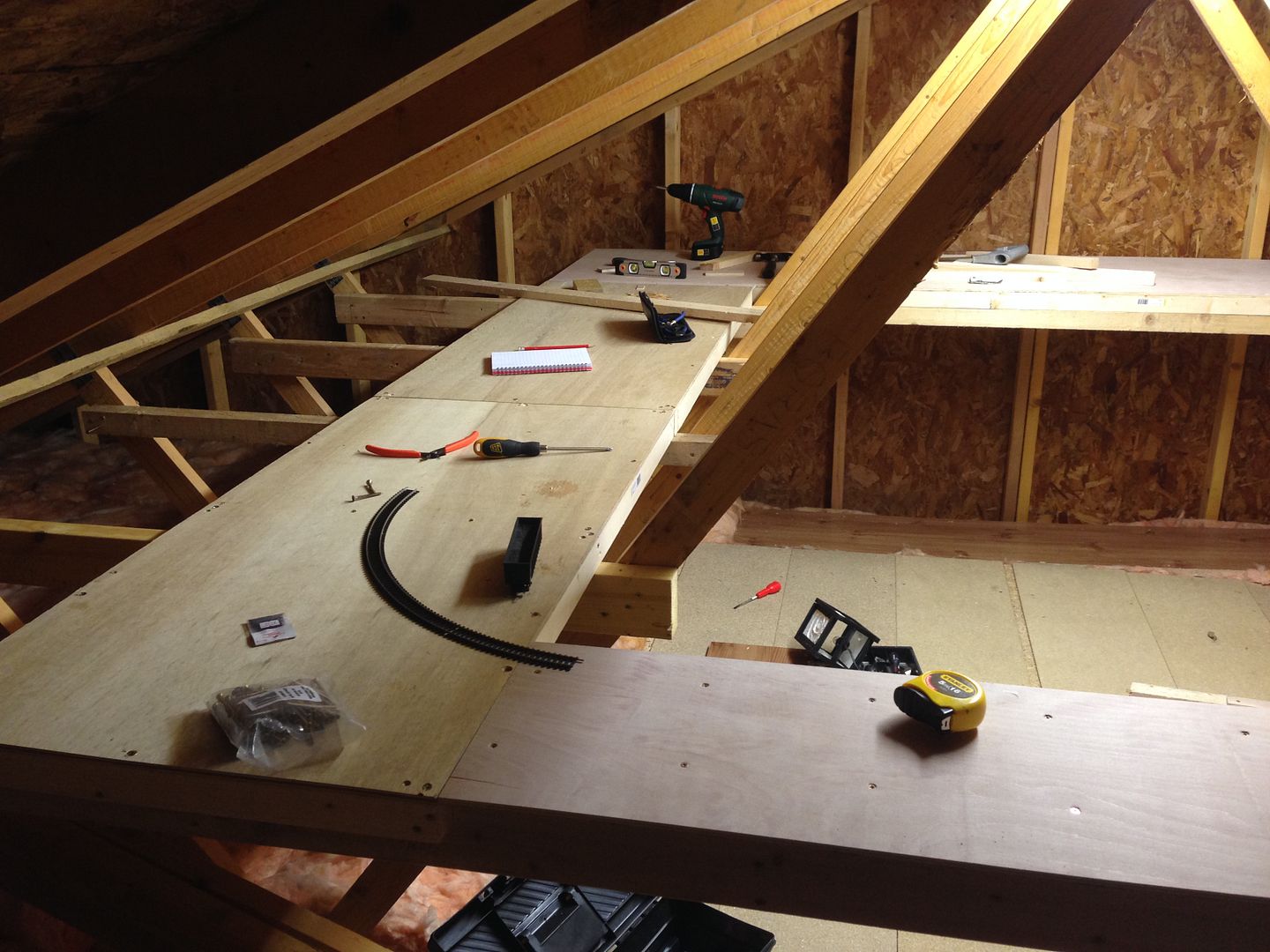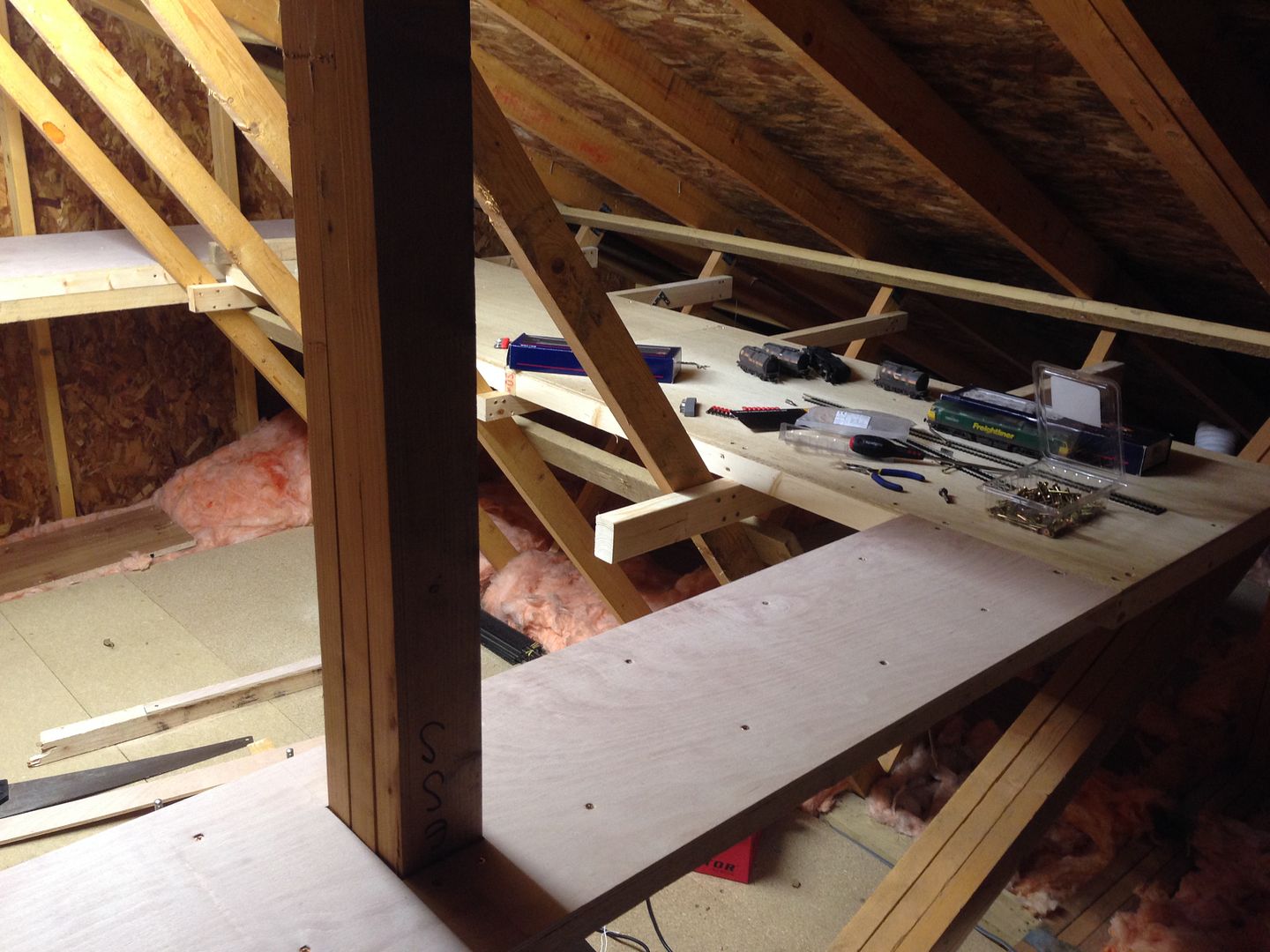 Now the problem is track planning. I am planning to build with Peco Code 100 flextrack and mainly setrack points. I am really struggling to develop a track plan and would love some help?!!!
I have been looking at track plans online but I cant seem to find anything that would work with my space. Down each side I have 303cm x 61cm (10ft x 2ft) and across the far end is 294cm x 57cm (9 and a bit foot by just under 2foot). At the end nearest the camera, it is only 30cm (1foot deep). The plan there is to have double track with each track going on either side of the pillar.
I will be running 66's, 56's and 37's with mainly freight wagons and TTA tankers. I do have a rack of nine intercity coaches but I want this to be a freight layout. I have seen a couple of track plans online like;
http://www.freetrackplans.com/1020-Bran ... Border.php
and
http://www.freetrackplans.com/1012-Immingham.php
I particularly like the Immingham one but I dont know how to alter it to suit my layout. Mine will ultimately total 10ft x 9.5ft.
Could anyone help or even better alter one of the above to suit my space. I would like a bit more siding space than either offer if that was possible to store stock.
Any help would be hugely appreciated.