I want to build a storage yard for storing rolling stock, i don`t want to hide it so want to make it realistic if possible. However as i have little knowledge of railways need some help!!!
I have room to extend my layout and was thinking of having one line into the yard going into several sidings but i don`t want to have to reverse in so that the loco then drives back out. Came up with a plan but just wondered if it would work and be a realistic solution???

Did a quick plan with any-rail using set track but i will be using streamline points but you get the idea!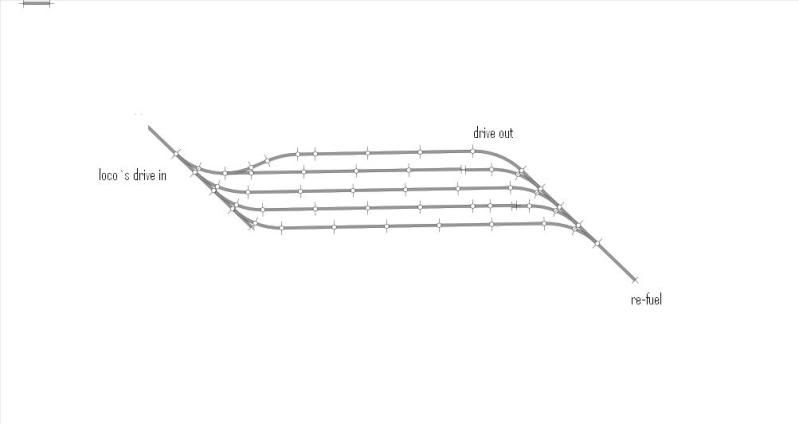 Bob