Not sure if this should be here or in the N gauge section... please feel free to move it if needs be
I was thinking..... I have a KATO Shinkanssen Bullet train (the cool 1970s type) that I bought in a moment of madness. Sadly I dont have the room to run it properly indoors with the full rake of coaches.
Reading the information on here I had the thought... why not run it in the garden? I have about 80ft x 20ft to run a nice loop with a bridge accross the pond.
Peco Flexi track is Nickel silver so in theory should be ok for outdoor use.
Granted leaves on the line could be and issue but has anyone tried this before? or am I loosing the plot completely?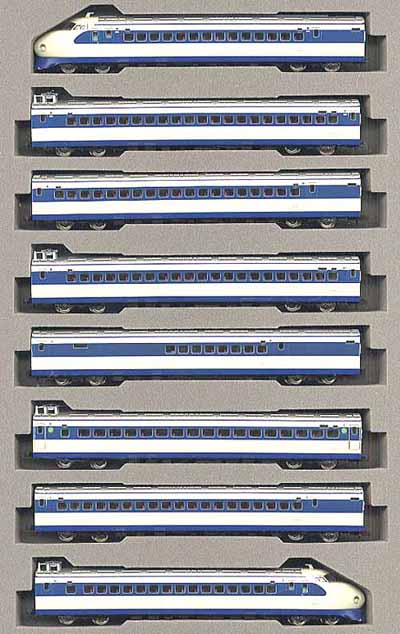 Its not actually my one but its exactly that same model although mine has an extra set of coaches... its just a shame I have nowhere to run it in its entirity