Posts: 1490
Joined: Tue Jun 14, 2011 11:46 pm
Location: Windsor, Ontario
Contact:
It'll be all the stuff they couldn't get made this year


All Aboooooard !!
---
Posts: 1490
Joined: Tue Jun 14, 2011 11:46 pm
Location: Windsor, Ontario
Contact:
poliss wrote:From Hornby's Facebook page. The 2013 Hornby announcement will be 12.00 noon on the 17th December.
Nothing to that effect there now.
All Aboooooard !!
---
Posts: 1111
Joined: Mon Mar 21, 2011 7:42 pm
Location: Waterville, Ireland
Contact:
I'd imaGine its the yellow box at the end of the advent calender?
"I love the way you call it Art, When you never even use your Heart, and I just wanna tear you Apart"
---
Posts: 602
Joined: Tue Aug 31, 2010 11:15 pm
Location: Merseyside. Great Britannia!
Contact:
I reckon it will be the leftovers from the 2012 range. No chance of a model of 60011 or 60054 in DB Schenker red then?
. I don't bother with filling in the suggestions form no more because either it falls on deaf ears or its already been made and I am in the process of buying it or I have it already
.
Ash - A Thoroughbred Railway Fan
.
60008 and D306 are the best Diesels Ever!
http://www.youtube.com/EWS60008
---
You have to scroll down 'Recent messages by others' to the 28th of November to see it britfarmer.
---
Updates on the B17, the second batch should be sent out to customers (such as myself!) on the 17th December - same day as the 2013 announcements.
---
Finally the B17!
http://www.youtube.com/watch?v=3nCRbA5rTuw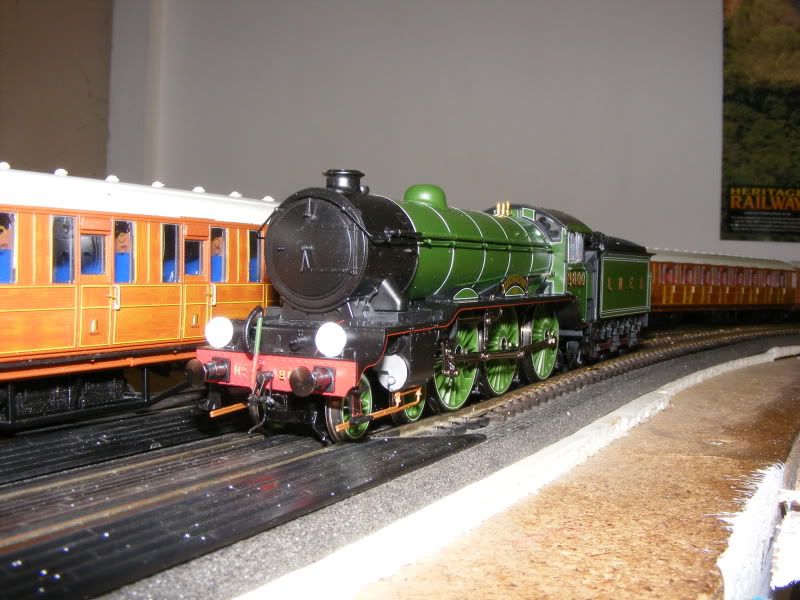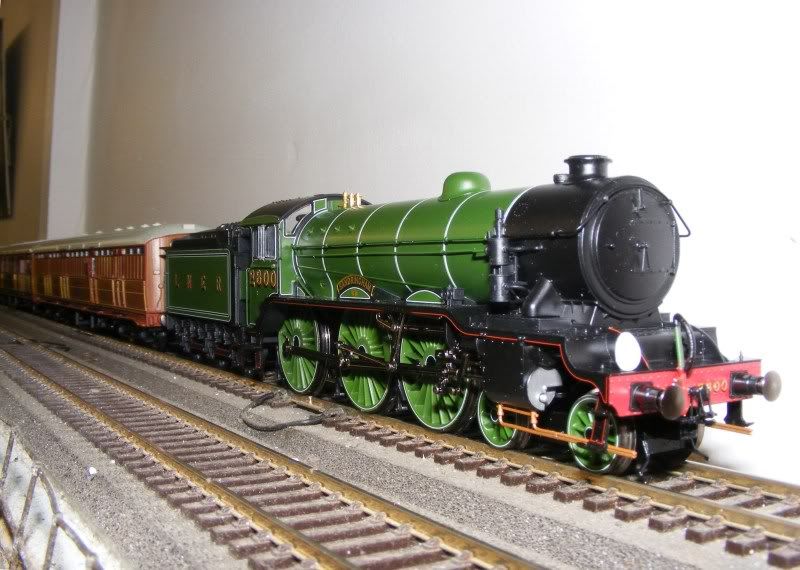 ---
emmmm thats looks sublime. Whats the quality of the paint like on it? Hornby's last new model the 67 was quite iffy on some models, but that looks, albeit from photos, superb.
---
I've not noticed anything wrong with the paint, looks as good in the flesh as it does in the photos! Only thing wrong with it is that it is missing one of its tender filling caps, something I'll see if I can get Hornby to send to me.
---
LSWR 700's are in the country due to be sent out to retailers end of the week or early next.
---
Surprised the 700 class / Black Motor hasn't a thread to call its own!. Perhaps once arrived? Pictures look good, and the diagram shows much the same drive as on the J15 which rates as one of the best of type currently available in OO. The omens are favourable...
---
if its anything like the J15 it will be a lovely little loco! my J15 runs like a dream.
The hornby site has an interesting graphic up on their site
second image here
Screen Shot 2015-06-18 at 10.17.38
by
Alex Wells
, on Flickr
---
---
Return to "Hornby - including Lima, Rivarossi, Jouef, Electrotren"
Who is online
Users browsing this forum: No registered users and 21 guests