Search found 1445 matches
by Phipps

Mon Nov 19, 2007 11:09 pm
Forum: Railway Photographs
Topic: Black Prince at NNR
Replies: 3
Views: 1125
Cheers Gents.Got an AVI of it too but no idea how to get it uploaded but it's stored in my pics. I recall you mentioning it Biz but I kept missing you on my visits. When you're next over paying a visit,please feel free to pop round for a cup of tea at mine. I'll PM you our address & directions f...
by Phipps

Fri Nov 16, 2007 10:41 pm
Forum: Railway Photographs
Topic: Black Prince at NNR
Replies: 3
Views: 1125
A photo I took of the Black Prince at Holt Station back in August/September time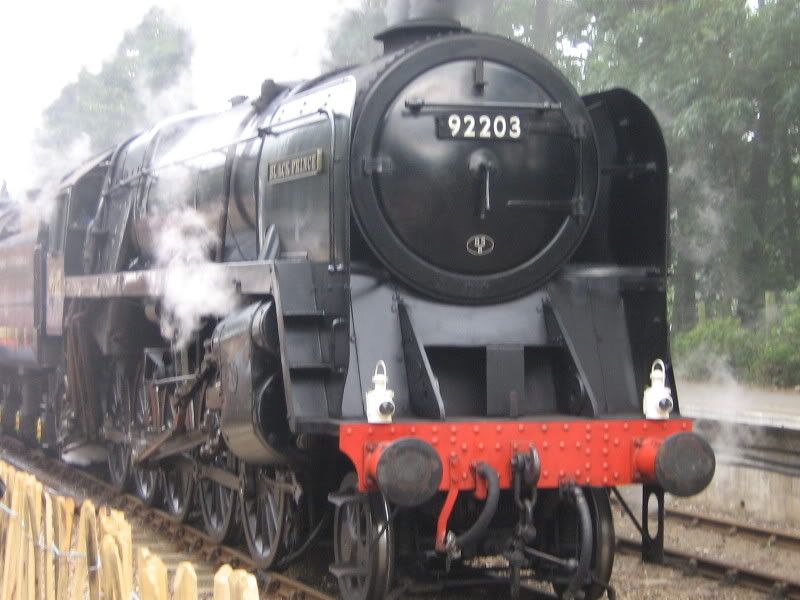 by Phipps

Sat Sep 22, 2007 8:53 pm
Replies: 763
Views: 155498
I've got the 101 & bought it from a Buy It Now Offer (recommended to me by someone). Have yet to run it(not even got a layout yet cos we're moving in 12 days time;I'll be starting a loft-effort myself) but a workpal of mine says it's a nice effort as he'd got one from the same dealer. It'll be n...
by Phipps

Sat Sep 22, 2007 8:22 pm
Replies: 763
Views: 155498
from browsing through this thread,is that Bachmann 108 DMU the one with the working interior lights etc(a 2-Car set)?
If so,I've got my sights set on one of these.
Is it as good as it's been described?
by Phipps

Tue Aug 28, 2007 6:36 pm
Forum: Real World Railways
Replies: 96
Views: 12982
I always liked the Class 101 but then they always ran along the line I could see from my old back skylight in Sheringham.I know it's sentimental but it was the 1st time we'd had a working railway line quite near to us(we'd lived in deepest Suffolk so the nearest station to us was Dullingham,near New...
---