Hornby 2007 Information - Railroad Range
---
---
---

Hornby RailRoad Range …the first step to modelling railways:
Hornby have announced the release of a range of models to cater for beginners / New enthusiasts. "The range will consist of existing Hornby models that are less detailed than the current high detail models but are ideally suited for those who are adding and developing their train set. Models will be suitably priced and are ideal for those modellers who wish to develop their modelling techniques but are concerned about spoiling a high detailed model." Although these models are cheaper Hornby have stated that, "motors decoration and all round running qualities will not be compromised."
I for one welcome this development as like most new modellers I am not prepared to spend big money on models that I want / need to modify. This is one of the big drivers behind the second hand market where people are looking to buy cheaper well used / damaged models to re-spray and add detailing. The range also includes a two new models an automatic level crossing, and a new breakdown crane, which I believe looks a lot like the old Lima model.
Hornby have said that "The new 2007 RailRoad range is the first step in providing an assortment of models specifically aimed at the new enthusiast. RailRoad will continue to expand as time progresses." So it sounds like we can expect further models to be added to the range and hopefully a few old lima models.
---
Range lists
---
Hornby RailRoad Range - Train Packs
Diesel Goods Train Pack
Steam Goods Train Pack
Breakdown Train Pack
Fuel Train Pack
Coal Train Pack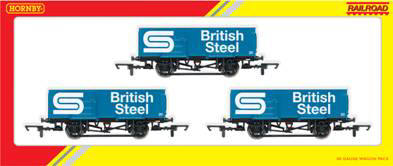 ---
RailRoad Range - Steam and Diesel Locomotives
0-4-0 Industrial Loco
0-4-0 Caledonian Loco
0-4-0 exGWR 101 Loco
Flying Scotsman

BR Class 06
Virgin Class 47

---
RailRoad Range - Wagons
Texaco Tank Wagon
British Steal Coal Wagon
NE Guards Van
Breakdown Crane
Pullman standard Coach
Pullman Brake Coach
---
RailRoad Range - Accessories
Loading Ramp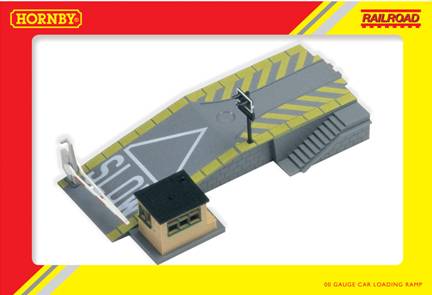 Automatic Crossing